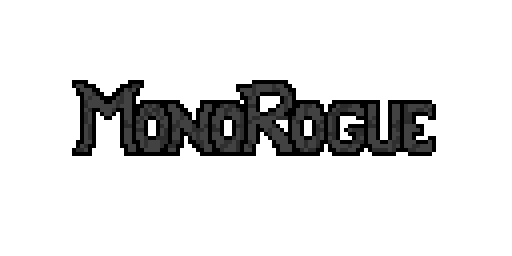 MonoRogue
A downloadable game for Windows
About

MonoRogue is a simple 2D dungeon crawler, using only a single button for game input -- the spacebar. The purpose of the game is to try and get to the end of the level without being killed by the enemies within.
---
How to play
All the input is taken via the spacebar -- no other keys will allow you to play. Initially, press the spacebar to start the game.
Upon the level commencing, you will see an arrow rotating around the player. This will signify the direction in which the player will perform an action. When pointing towards and open tile, the player will move; when pointing to an adjacent enemy, the player will attack.
---
Credits
The game was solely written, programmed and design by myself, Dean Sinclair.
Art assets were taken from the following sources:
Developed during OneButtonJam 2016.

---
Contact
Feel free to get in touch with me about this game or any other endeavours, you can get me here:
Download
Click download now to get access to the following files: